Natural, Black, Telepone Gray & Plenum Tie Wraps, Velcro Tie Wraps & Tie Wrap Mounts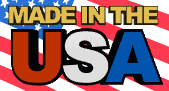 Some Tie Wrap Facts:

Tie Wraps shouldn't be left in the sun (like on a dashboard or seat). The nylon material will dry out, making the Tie Wrap brittle and break when it's tightened. You can fix dried out Tie Wraps by putting a few drops of water in the bag and sealing it. They nylon will absorb the moisture, and the Tie Wrap will be good as new.


Tie Wraps will dry out if left in an opened bag. Use them up, or put a couple of drops of water in the bag and reseal it. Clear packing tape works OK. Seal it well so it's air tight.


Tie Wraps shouldn't be left in freezing weather. The moisture in the nylon will create microscopic cracks that will permanently damage the Tie Wrap. They'll be more likely to break when tightened.


All of our Tie Wraps are packed in bags of 100 even if we sell them in 500 quantity, since you don't want to open a bag and have it laying around, drying out. Work out of one bag as much as possible!


It's best to use Telephone Gray or Black Tie Wraps outside. They are UV resistant, and are better than Natural outside.


Once a Tie Wrap is tightened on cable (indoors, that doesn't move), the Tie Wrap will dry out but hold the cable just fine since there's no motion. Don't over tighten the Tie Wrap, which will deform the cable.


Use our Velcro Tie Wraps on CAT5 or CAT6 cable, since deforming data cable can effect Ethernet speeds (voice usually doesn't care unless you get crazy tightening the Tie Wrap).